Easter Weekend Breaks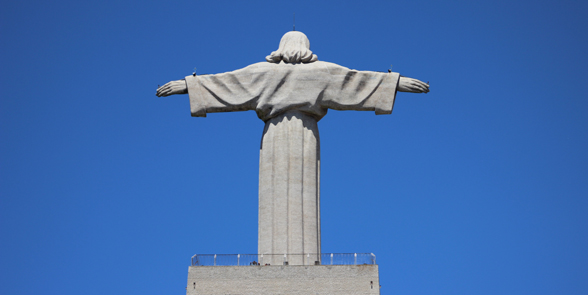 The team at I Love meet and greet is looking forward to the first long bank holiday weekend of the year as we prepare for the thousands of cars that we will be looking after whilst our customers take advantage of the Easter weekend. The four-day weekend provides the perfect opportunity to treat yourself to a last-minute break. Aside from the popular Easter destinations, our customers are picking up some fabulous last minute holidays and flying to many beautiful places. Here are just a small selection of the popular Easter holiday destinations:
Holidays in Nice
The cosmopolitan Riviera city of Nice, located on the South-East coast of France, is a very popular choice for an Easter break. With its Mediterranean climate, natural beauty, rich cultural and artistic heritage, there is plenty to see and do in Nice; fabulous markets, an enticing old town and a wealth of excellent restaurants and shops. Stroll along the most famous stretch of seafront, the Promenade des Anglais or wander through the dark, narrow, winding alleyways of Nice's old town.
Weekend Breaks in Lisbon
The stunning coastal city of Portugal, set against the backdrop of the Atlantic Ocean, is one of Europe's most captivating and picturesque capitals. Lisbon offers real value for money as it is officially Western Europe's least expensive capital, making it perfect for an Easter city break. Full of white limestone buildings, with a mix of traditional architecture and contemporary culture, Lisbon is definitely a place to visit. It enjoys a Mediterranean climate and in April temperatures can sometimes reach as high as 25°C. While you are there, climb the Cristo Rei, a huge stature of Christ to see the outstanding views over the whole city or stroll along the cobbled streets of Alfama, the oldest and trendiest section of Lisbon.
Easter in Amsterdam
Amsterdam, which is known for its artistic heritage, elaborate canal system and narrow houses with gabled facades, is another trendy choice for the bank holiday Easter weekend. For art lovers, the museum district of Amsterdam offers the Van Gogh museum, Rembrandt's house and the Rijksmuseum. For history lovers, visit Anne Frank's House or the Museum of Dutch seafaring. Dam Square and the spectacular Royal Palace are a must see too.
Easter Holiday deals
If you fancy whisking the family away for longer to take advantage of the two-week school holidays, there are some great Easter family holiday deals available. Some of our customers are jetting off for a week Turkey before the new term starts and the Aegean coast begins to warm up. Temperatures in the early 20s are common in Turkey in April.
The sandy beaches and ancient sights of Cyprus are another favourite with our customers, with the mildest climate in the Mediterranean.
There are also some amazing weekend offers to Costa Brava, and Easter sees it less busy with temperatures more manageable than in the summer months. Costa Brava is home to an array of golden sandy beaches, rocky coves and outstanding mountain scenery, offering something for all the family.
If you are making the most of the Easter Weekend break and jetting off for an exciting trip away, it is not too late to book your airport parking with I Love meet and greet.
By
Sarah Anglim
at 3 Apr 2017