Get better value at the airport with Meet & Greet parking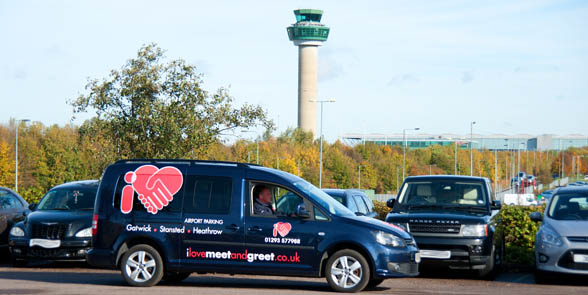 Going on holiday might be one of the most exciting times of the year, but with the hassle of airport parking your enthusiasm can be drained before you've even checked in.
Actually finding an out-of-the-way airport park can be difficult, then once you've finally reached it you often have to fill out a bunch of forms, before waiting on a bus to take you to the airport itself.
What a hassle – and all before you've even checked in and experienced all the usual strains associated with an airport!
That's why meet and greet parking can be such a great asset for holidaymakers. Sometimes known as valet parking, the practice means you just have to turn up at the airport terminal and, well, that's about it.
Basically, a friendly member of staff will meet you at the airport terminal, you hand your keys over to them, they take your car away and park it. Then they have it waiting back at the terminal for you arriving back from holiday.
Pretty simple stuff – and it definitely saves you a lot of grief. It means you don't have to worry about the likes of bus transfers and parking itself, and it's even competitively cheap when compared to other airport parking solutions.
Meet and greet parking can work especially well at airports that are just off the motorway, where airport car parks can be particularly expensive and out of the way.
London's Stansted Airport is a perfect example of a motorway airport that can be a hassle to park at – especially so when you consider the fact that it's one of the UK's busiest airports.
With it being based around 30 miles outside of London, many people make the relatively short trip from the city centre to the airport in good time, before falling behind trying to get their car parked. If you're flying from there in the near future, save yourself a lot of hassle and take advantage of Stansted's Meet and Greet parking offers.
It'll make your next trip to the airport the easiest one you'll ever have!
By
Sarah Anglim
at 12 Mar 2013