A guide to Gatwick airport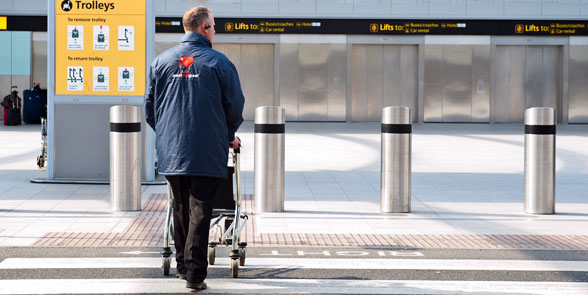 Gatwick might only be the second biggest airport in London, but that means it's also the second busiest in the whole of the UK.
In fact, it's home to the world's busiest single-use runway, with last year seeing up to 53 take-offs and landings per hour to and from the likes of America, Canada, the United Arab Emirates, Egypt and all the major European destinations.
While that might make flying from Gatwick seem like a daunting prospect, the truth is that it's pretty easy to navigate, and there's a lot to keep visitors entertained thanks to a recent multi-million pound overhaul.
For instance, both of the airport's terminals are full of quality restaurants, with Frankie and Benny's, EAT and Yo! Sushi on site, and a number of bars also being available for older travellers looking to unwind a little after check-in.
There are also plenty of shopping opportunities, with the likes of Harrods, Superdry, Lacoste and Ray-Ban all offering a last-minute chance to pick up supplies or souvenirs.
It's even easy to get between terminals, with a shuttle system connecting the two.
Considering the airport is only 29.5 miles south of Central London, it's surprisingly simple to get to.
Linked directly to the M23 at Junction 9 and just a ten-minute drive from the M25, it's easily reachable for anyone that doesn't mind using the motorway.
Be warned though, the busy nature of the airport can make things difficult once you arrive in your car. While parking is available, demand for spaces is high, and many struggle to find a good space at a price that suits them.
That's why the Gatwick valet parking service we offer here at I Love meet and greet is such a hit with travellers. For a competitive rate, we'll simply meet you at the airport terminal, then take your car away, park it for you and meet you with it when you return. All things considered, it's a pretty hassle free solution for anyone travelling to the UK's second busiest airport.
For any more information, simply give us a shout!
By
Sarah Anglim
at 1 Jul 2013