Gatwick Valet Parking
We know better than anyone how busy Gatwick airport can get. On top of battling the crowds, travelling to and from the airport can be a hassle if you don't plan ahead. Luckily, I Love meet and greet offer professionally, certified valet parking at Gatwick. If you choose to use our excellent airport valet parking service, you will be met by a dependable and friendly driver at the terminal forecourt who will collect your vehicle to minimise the amount of time spent parking at the airport allowing you to focus on enjoying your trip. On your return to Gatwick your car will be delivered back to the same spot so you can get straight home. We operate valet parking at both of Gatwick's terminals - North and South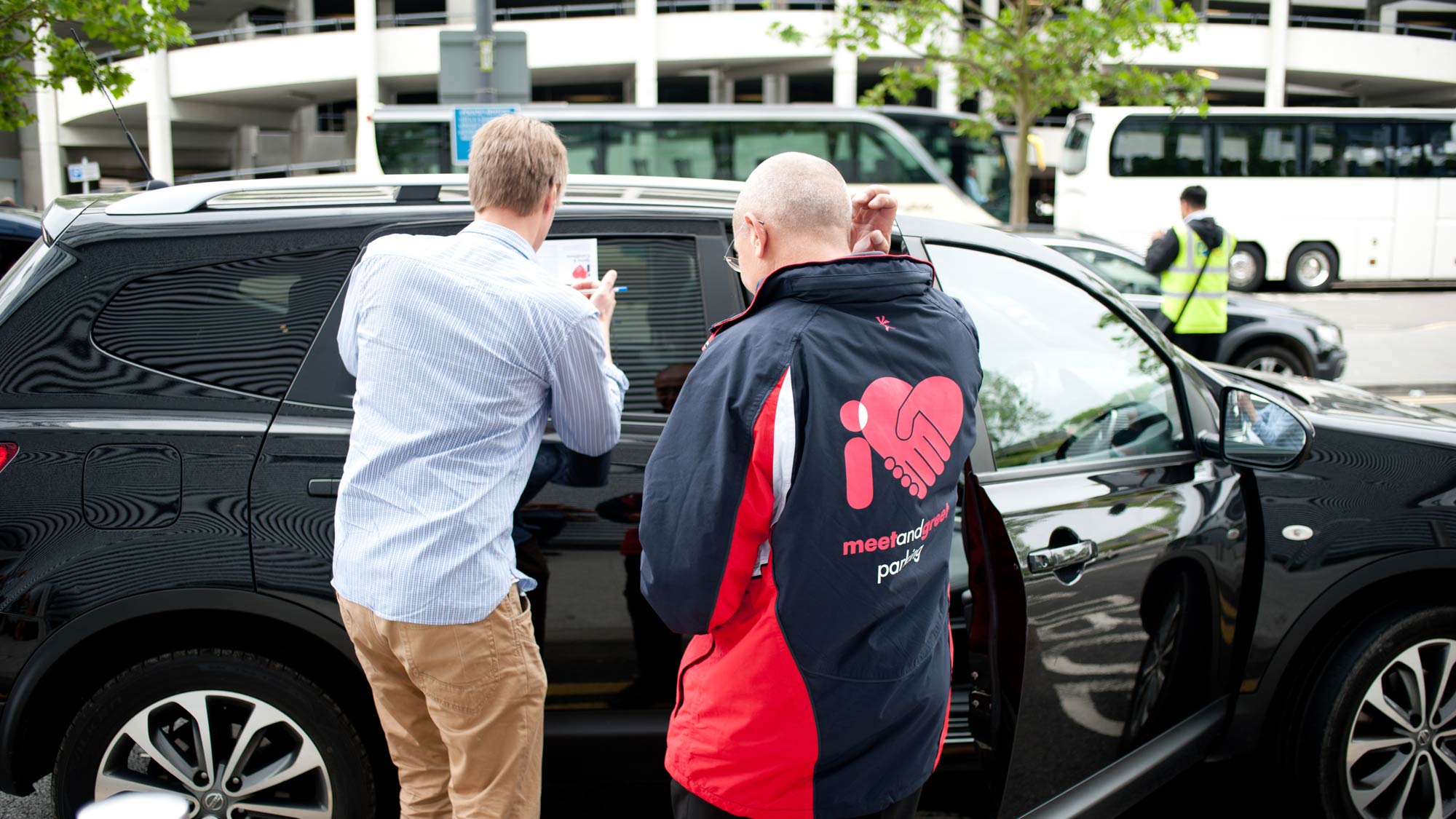 Booking valet parking at Gatwick is easy. Select your dates and any disocunts to see what fantastic prices you can get your top notch parking for at Gatwick. Cheap, great value and a fantastic service with valet parking at Gatwick.
Is there valet parking at Gatwick?
There is valet parking from outside the terminal at Gatwick with I Love meet and greet. Valet parking at Gatwick is easy and quick and operated by the team at I love - a Gatwick airport approved operator.
Is valet parking at Gatwick available at North and South Terminals?
There are Approved operator bays on the forecourt at both north and south terminal Gatwick where valet parking services are delievered. For North terminal valet parking the collection bays are on the forecourt opposite Premier Inn and at the South terminal valet parking collection bays are on the lower Departure level locate dby keeping in the right hand lane as you enter the South Terminal.
Do you also offer a valet parking Gatwick South Option?
Yes we offer a valet parking option at Gatwick South Terminal as well as the North Terminal. We can even pick up at the South terminal and return to the NOrth Terminal if your flights are at diiferent terminals or vice versa.
Gatwick airport valet parking advantages
Vehicle drop off and collection close to terminal doors from friendly, experienced staff
Safe storage of vehicle in adjacent Park Mark-certified carpark
Skip the stress of the shuttle bus and avoid searching for a parking space