Leaving Stansted and hitting the slopes: 4 luxury ski resorts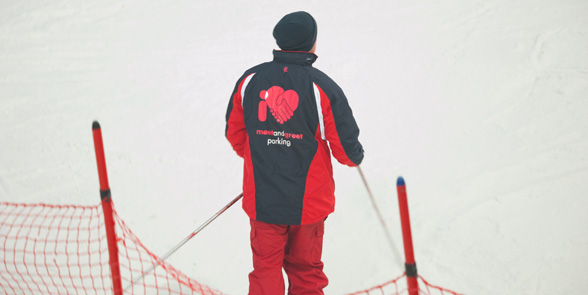 It's that time of the year again – the weather outside is frightful and the fire seems so delightful, as that oh so relatable song goes.
And yet, here in good old Blighty, we're not so much letting it snow as letting it mildly drizzle, and a winter wonderland seems an age away. You'd be right in thinking it's time for a holiday.
Don't you just dream of it, a grand blanket of pure white to try out your skiing prowess on? The rush of adrenaline as you hit the slopes is a difficult one to beat, which is why we've rounded up some of the finest skiing destinations leaving from London Stansted for you to feast your eyes on.
Have a look and you might find the perfect mountain for you.
St. Wolfgang, Austria
Closest airport: Salzburg
Offering an exhilarating 710 metres of vertical descent, the St. Wolfgang Ski Resort in Austria is a feast for the skiing enthusiast.
Packing in nine ski lifts and 18 pistes to career down as you marvel at the picturesque scenery on display, this medium-sized resort is also home to luxury spas, warm and friendly hotels as well as buildings that look like they've been pulled straight from a fairy tale. It's truly a joyous place to visit.
Paradiski Ski Area, France
Closest airport: Chambery
A real treasure trove for skiers and snowboarders alike, the Paradiski Ski Area in France offers some stunning slopes, with its mountains coming in at more than 3000 metres in height. And, with the fastest double-level cableway in the world, you can guarantee that your stay will be memorable at one of the most varied ski resorts on the planet.
Andermatt, Switzerland
Closest airport: Zurich
Resting at the foot of two gargantuan mountains, Andermatt is a small village catering for the skiing crowd with a host of winter activities.
A peaceful area since the traffic flow through to Italy ceased in the 60s, Andermatt has retained its old-fashioned charm, providing tourists with heaps of snow in the winter and a centre of calm at any time of the year.
Cortina, Italy
Closest airport: Bolzano
While you might think of Italy as the home to the blazing sun, fresh pasta and charmingly old-fashioned locals ploughing away on vineyards (it's possible I've watched too many adverts for olive oil), it's also the home to what national newspaper The Telegraph called, "Italy's most chic winter destination".
Cortina is as rich in world class ski slopes as it is in great food and wealthy locals, offering a staggering 175 metres of piste on its huge mountain. So, get on your most fashionable skiing gear and hob-nob with the rich and successful at Cortina.
By
Sarah Anglim
at 27 Jan 2014