Solo Travelling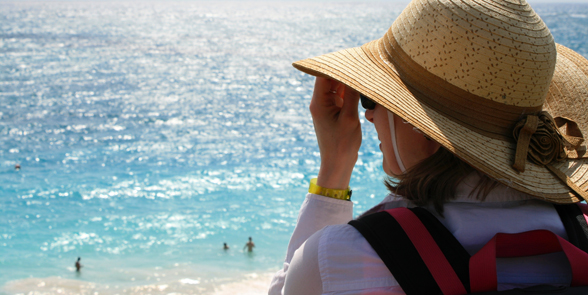 Solo travel is certainly more popular than ever and here at I Love meet and greet we are seeing a huge increase in the number of our customers opting for travelling on their own. Our customers have said that although the thought of travelling on their own was slightly daunting to start with, if you research holidaying on your own, solo travel is a life changing experience and an amazing opportunity to make new friends and meet other solo travellers.
Single Travel
The beauty of single travel is the opportunity to immerse yourself in the community and gain that deeper cultural experience of the destination you are visiting.
Travelling on your own has many advantages and lots of freedom; you can move at your own pace, do the things that interest you, eat where and when you like, and spend as long or as little as the mood takes you in any place. Your time is entirely your own to relax and soak up the atmosphere.
Solo Travel in Europe
Europe is a fabulous solo travel destination with wonderful cities like Paris, Rome, Vienna, Stockholm, Bruges and Brussels – all full of exciting opportunities.
Spain with its long sandy beaches and the sight-seeing city of Barcelona are also very popular and perfect for anyone travelling on their own. And if you are worried about eating out on your own, tapas dining makes it easy to dine unaccompanied.
Amsterdam is a great city that is used to having plenty of travellers, nearly everyone speaks English as well as Dutch, so understanding people is very easy. Touring the city on a rented bike is the perfect holiday activity for one.
The fun and friendly city of Berlin is another excellent destination for solo travelling in Germany, as is the country of Ireland, well known for its friendliness and warm welcome. Rent a car, drive the beautiful scenic Wild Atlantic Way coastline and visit one of the many traditional pubs along the way for a Guinness and you will see just how easy it is to make friends.
Travelling the World Alone
Many of our customers are also travelling further afield with some of them visiting the breath-taking country of New Zealand. With its spectacular scenery, this country is full of endless activities for the solo traveller including horse riding, hiking, skiing, zorbing, white water river rafting and much more.
Kenya is also another popular choice as you can easily join a big group or arrange for a guide to take you out into the wilderness alone.
Australia as a whole is considered a safe destination for international travel which is why many solo travellers go there and, as an English-speaking country, you won't face any language barriers.
Solo Female Travel
Whether you are travelling for business or pleasure, being a solo female traveller can be a little unnerving at times, but again if you do your research and get as much advice as possible, you should be prepared for every eventuality. For women travelling on their own, follow your instincts, learn a few words in the local language, take a walking tour or day trip as this gives you the ideal opportunity to meet friends. Depending on the destination, some solo female travellers will also opt to wear a wedding ring when out and about.
Solo travel has never been easier, if you have booked or are thinking about a holiday for one, don't forget to book your airport parking with I Love meet and greet before you start your adventure of a lifetime. Meet and greet parking, with the collection and delivery of your car on the forecourt directly beside the terminal in a well-lit, public space, is probably the safest airport parking option for any solo travellers and one of the reasons so many business choose to book their solo staff travel with us.
By
Sarah Anglim
at 7 May 2017