Something to declare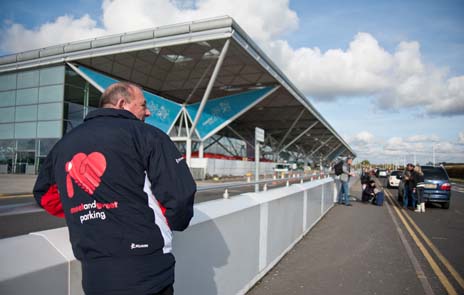 Plans are afoot to transform Stansted into an "international super-airport" comprising of four runways.
London's Mayor, Boris Johnson, is to suggest expanding the Essex airport into one of the biggest in the world – and a £3million practicality study to determine its capabilities is set to be carried out.
Currently Stansted welcomes around 18million travellers through its doors every year, and this figure, combined with latest developments, has led I Love meet and greet to carry out its own expansion…
Yep, our service has found its way to Essex!
Using Stansted meet and greet allows you to pull up at the terminal and meet one of our professional drivers who will transport your car to our secure car park. Once you've touched down your car will be delivered back to you just outside the terminal doors.
What could be easier?
And with passenger numbers sure to rise, making use of our meet and greet service will ensure you avoid trying to find a parking space or struggling with luggage on public transport.
In fact, if these new plans do come to fruition, Stansted would become the largest airport in the UK, overtaking the 70million passengers travelling through Heathrow annually.
In addition, a high speed rail link into London would be built to complement the expansion.
Of course, plans to build a second runway at the airport have been on the back burner for years as residents living under the flight path around Stansted have carried out numerous protests.
Whatever happens in the future, though, you can be sure that your airport parking needs are in safe hands with the I Love meet and greet team.
By
Sarah Anglim
at 7 Jan 2013