International Women's Day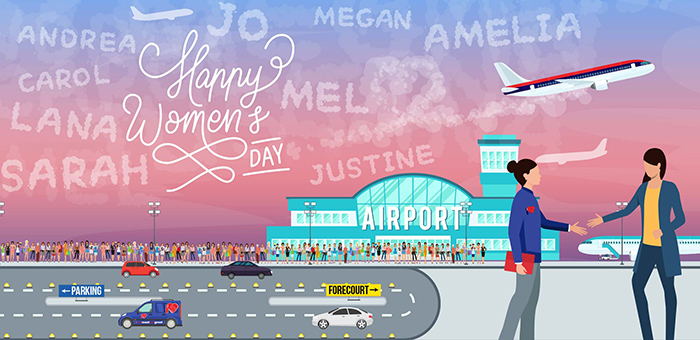 International Womens Day today, the 8th March celebrates the achievements of women throughout the year. It has been a difficult year for all and women everywhere have had to change their day to day living to cater for the difficulties of Covid. Home schooling for those that continued to work must be admired and for those who had not been to school for many years the changes in homework had to be learnt.
Mnay business women have had to come up with new startegies to ensure thier businesses have survived.
Sarah Anglim the managing Dircetor of I Love meet and greet says " in over 30 years of running airport parking I have never had to deal with such a disasterous year for airport parking. With no business during the first lockdown and limited travel over the summer the last 12 months have been extremely difficult.
I admire all women who have had to juggle working, their children's education and ensuring they have survived. We all deserve a medal for multi tasking and ensuring our children and families lives have been the best they can be during this unprecedented period."