Covid Safe Antigua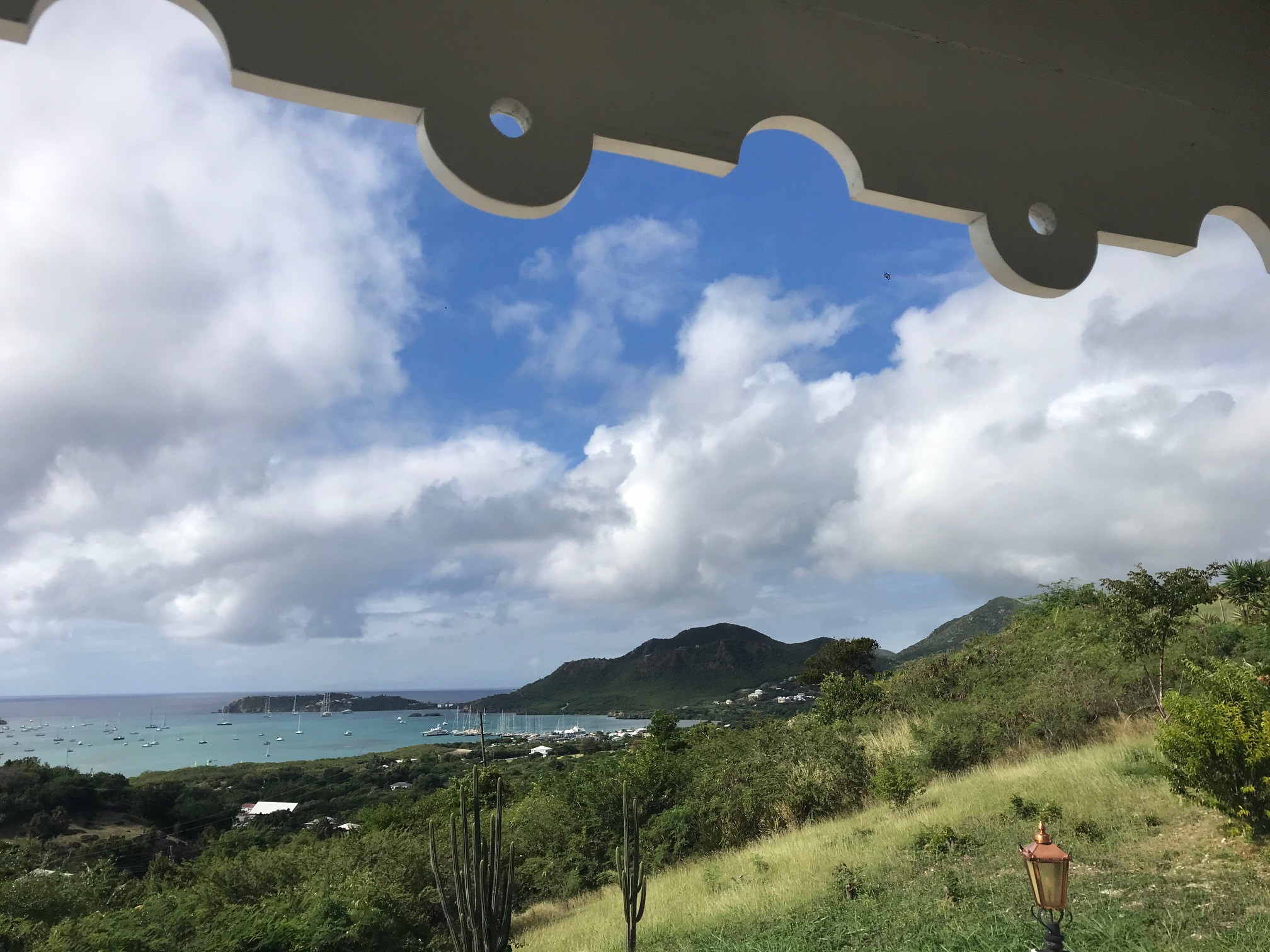 With more and more countries being removed from the safe corridor list and travel looking impossible, we have found a small oasis on the Caribbean Island of Antigua. Currently on the UK governments list of no quarantine on return, Antigua offers a wonderful escape to the horrors of lockdown
Having left the UK in early December, we were able to travel to Antigua on British Airways. Some ask is it safe to fly. I never felt safer although it was about 12 hours from door to door before we could remove our masks. Take some wipes to clean the seats, handrests, screens and seat belt, make sure you have a supply of hand sanitizer and keep your mask on at all times. Most seats are forward facing and the HEPA filters on planes are 99% effective for the air they filter. If you keep your mask on then you also avoid any direct inhalation of someone's exhaled air.
On arrival in Antigua, you have to queue for approximately an hour and a half. Keep calm as the wait is worth it. Your Covid 19 PCR certificates are checked, documents of where you are staying need to be confirmed as you must be staying in accommodation with a Covid Safe certificate. You pass down the escalators to an area where you have your temperature taken and then move to the Covid check station where you will be informed of the things you are permitted to do as a tourist.
Collect your bags, pass through customs and walk in to the beautiful warm sunshine of Antigua.
Taxis are just outside the doors and can take you to your accommodation – English Harbour with 8 people and 8 bags about $80 US
Covid 19 rules in Antigua
You must wear a mask at all times outside your accommodation. This means walking anywhere outside you must have a face covering. You will need to sanitise or wash your hands on entry to any shop or restaurant. You can take your mask off once seated at a table but must wear it if walking to a bar or going to the rest rooms.
In a car you must wear a mask if travelling with more than one person
There is a curfew from 23:00 so all bars and restaurants close by 22:30pm. You can to go to the beach but must be off it by 5pm. This is aimed to stop late night parties and reduce any spread
If you shown any signs of Covid you will need to inform the nurse – details given at the airport and isolate yourself and anyone else in your Bubble.
Things to do
Dining out – There is something for everyone – local Caribbean cuisine, pizzas, bar food, French a la carte dining
365 beaches – one for every day of the year – favourites include Darkwood and Half Moon Bay
Car hire is available across the island – including TiTis car rental
Zip Lining in the rain forest with Antigua Rainforest Tours
Swimming with the wrays at Stingray City
St Johns for shopping with a Duty Free Heritage Quay – take your passports for tax free goods
Accomodation
There are plenty of beautiful villas and hotel to enjoy in Antigua. Our recommendation is to stay in the Falmouth and English Harbour region. From November to April the worlds biggest superyachts can be seen there in all their glory. Great restaurants and bars including Life on the Corner, Paparazzi Pize, Cloggies and for somewhere special Catherines on Pigeon Beach.
Villas with view over the harbour include luxurious Tuckers sleeping up to 10, Sea Shanty for 3-4 people and Indian Creek Villas if you are on a budget located a short drive away.
Book your trip for after lockdown and enjoy your little bit of safe paradise