Gold Success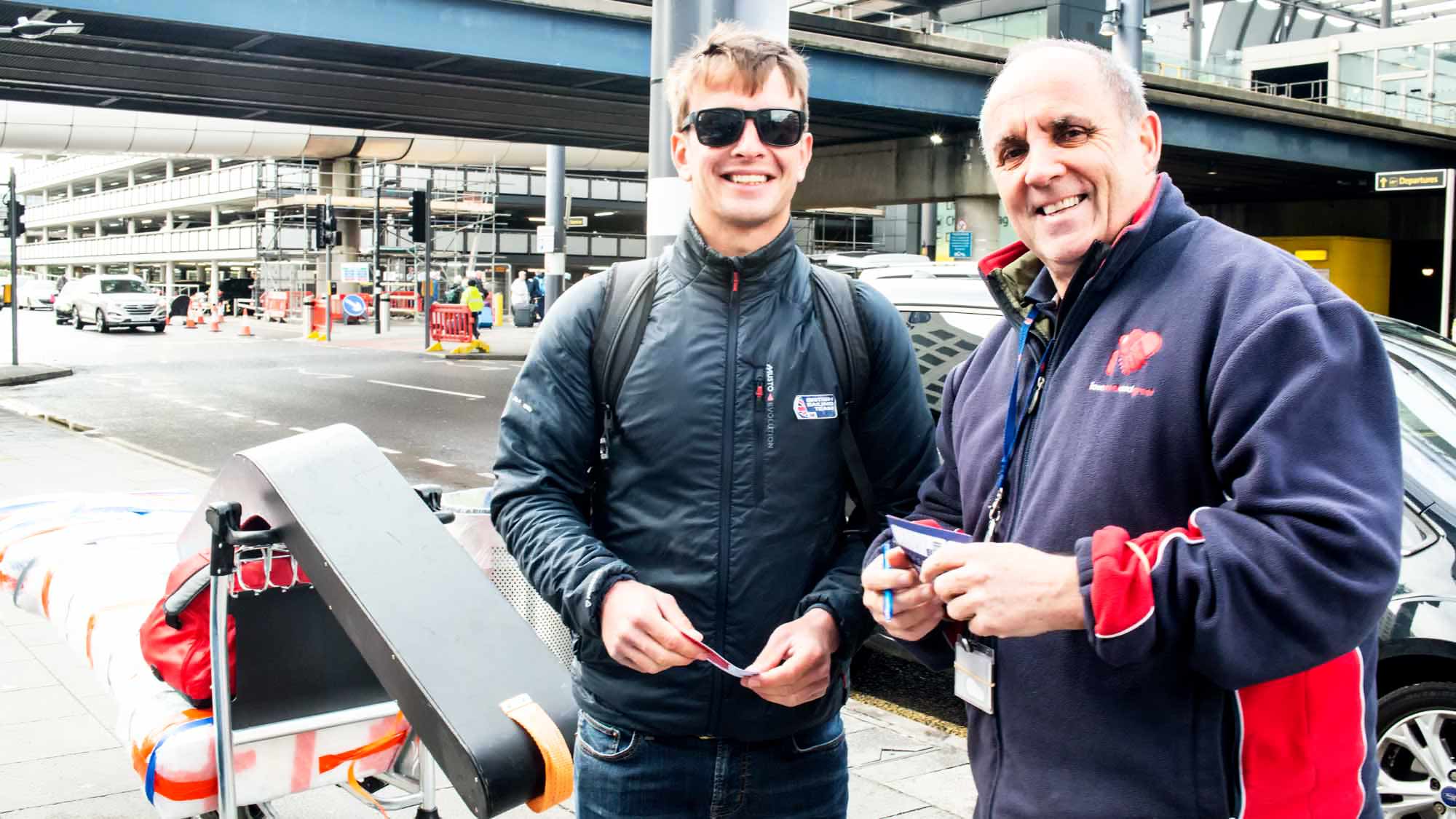 I love meet and greeet, The Uk's favourite airport meet and greet prking company, is celebrating the latest success of its sponsored champion sailors Ben Saxton and Nicola Boniface. These two world-class sailors participated in the Nacra 17 European Championships which saw 55 entries from around the world for 18 races over seven days in the home waters of Weymouth and Portland.
Saxton and Boniface sealed victory with a thrilling win in the double-points finale. Ben said "We're really pleased to have proved that we're competitive across the whole range of weather conditions – winning is not about just excelling in one situation – you have to be good across the board. In our sport we often hear people saying that the weather is 'not normally like this here' so we try and be prepared for everything!"
And Niki added: "we're improving our performance in stronger wind conditions, and we're very happy with where we are in the medium and lighter conditions. It helps that we really enjoy sailing together in the Nacra 17".
I Love meet and greet chose the Nacra 17 sailing team because it represents the pinnacle of foiling competition and delivers an outstanding visual spectacle of truly exceptional sporting prowess.
Sarah Anglim, founder and managing director of I love meet and greet, said: "It was fabulous to see Ben and Niki win decisively in the Medal Race and finish six points clear of their nearest rivals. They have both worked extremely hard to be competitive and their quest to be the best inspires all us, across all our teams, at I Love."