Heathrow Terminal 2 Valet Parking
Officially opened by the Queen in June 2014, Terminal 2 is a state-of-the-art building, serving domestic and international flights from a host of airlines. The short stay car park houses the popular valet parking at Heathrow Terminal 2 service. This is located within the multi-storey car park which is easily accessed by several lifts allowing you to walk straight in to the Terminal.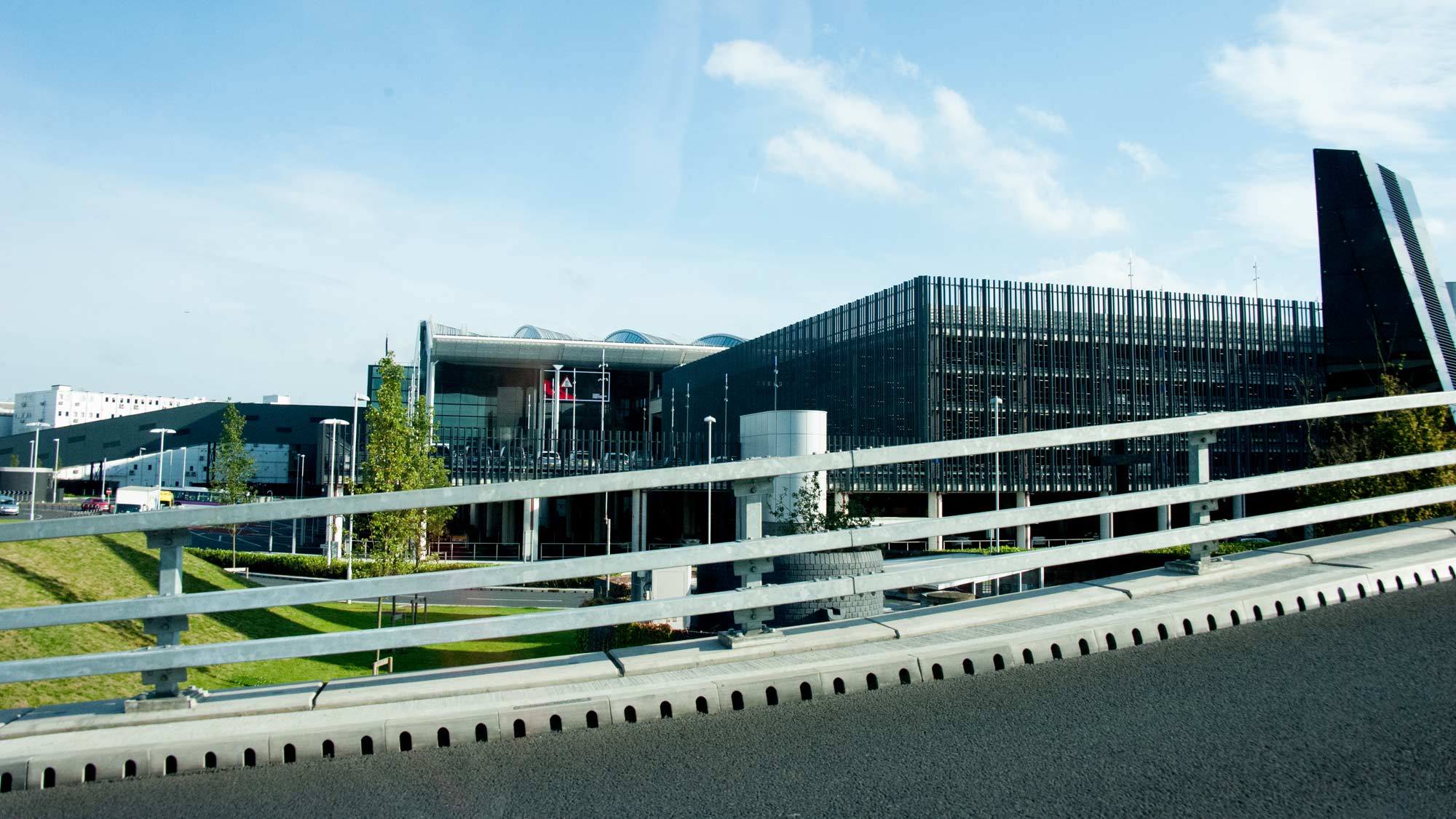 Valet parking at Terminal 2 is a great choice for both business travellers and those who are jetting off on holiday. Drop your car in the short stay car park with a trained unformed driver, then you can head straight to check-in. Your vehicle will be stored in a secure car park during your trip away and will be returned to the designated collection point close to the exit of the Terminal 2 building. I's a great feeling to simply jump in your car and head straight back home or to the office. Check out our full list of Heathrow valet parking services.
Reasons to choose Heathrow
Terminal 2
Valet
parking
A quick, friendly and professional service from trained uniform drivers
Hand your car over to a meet and greet professional outside your departure terminal
Your car will be returned to you in the short stay car park just outsdie the doors upon your arrival back in Heathrow
Secure car parks with 24 hr security and peripheral fencing
Heathrow terminal 2 valet parking is competitively priced against other operators
FAQs about Terminal 2 Valet Parking
How do I book?
Insert your dates in to our price calculator along with the airport of your choice and click get a quote. Should you wish to book you will be able to select your terminal 2 option from our drop downlist during the booking process. We also transfer cars between airports so if you are flying out of one but back to another just choose our transer option from the product list.
What is Heathrow Terminal 2 Valet Parking
Valet Parking is an American term used for describing a service of having your car collected outside the front of a building such as a hotel or posh restaurant, having it parked up for you by a driver and brought back to the front of the building after you finish your stay. Valet parking has been adpoted by airports since the mid 1980s and is also referred to as meet and greet parking. The service of having your car collected from the terminal forecourt - ie the front of the building, having it parked and returned to you their has grown in to one of the most popular way to airport park.
Which airlines fly from Terminal 2 Heathrow
If you are flying wiht one of the following airlines you will be able to book our Heathrow Terminal 2 valet parking option.
Aegean Airlines
Aer Lingus
Air Canada
Air China
Aer Lingus
Air India
Air New Zealand
ANA
Asiana Airlines
Austrian Airlines
Avianca
Brussels Airlines
Croatia Airlines
Egyptair
Ethiopian Airlines
EVA Air
Eurowings
Icelandair
Lufthansa
SAS – Scandinavian Airlines
Shenzhen Airlines
Singapore Airlines
South African Airways
Swiss International Airlines
TAP Portugal
Thai Airways
Turkish Airlines
United Airlines
How do I meet the driver for my valet parking at terminal 2
Once you have made a booking we will sned you a confirmation detailing how to meet the Terminal 2 valet parking driver. The driver will be in the short stay car park adjacent to the terminal. You are required to call 15 inutes from the terminal to inform the drivers of your progress. Return instructions will be provided on collection informing you of the procedure of how to collect your car.
How do I know my car will be secure?
Always check you choose an operator who displays the Park Mark sign. This is the only regulatory stamp which indicates the Company's premises has been checked for security and operational processes.
How much does Valet Parking at terminal 2 Heathrow cost
Prices vary thorughout the year and therefore the simplest way to check the cost is to get a quote, apply any discount we have during that month and see how mush it will cot. Our prices are competitive always.