Park and Ride at Stansted Airport
There are several park and ride options to choose at Stansted with prices starting as little as £42 for 8 days parking when you book with us. Our parking options have been carefully developed with all our expertise, to ensure the customer gets the right airport parking choice. Customer service is our top priority and we endeavour to always deliver a more personal service than other operators.
You Won't Find it Cheaper
Our red hearts are visible on all our transfer minibuses and for those using airport park and ride at Stansted they are easy to spot. Our heart themed car park is only 1.5 miles from the terminal making it the closest park and ride airport parking at Stansted to the terminal. We have Park Mark on all our car parks too, which includes bi-annual reviews by the police, who look at our security, lighting , CCTV and peripheral fencing. Together with our 94% satisfaction that is why we are Loved!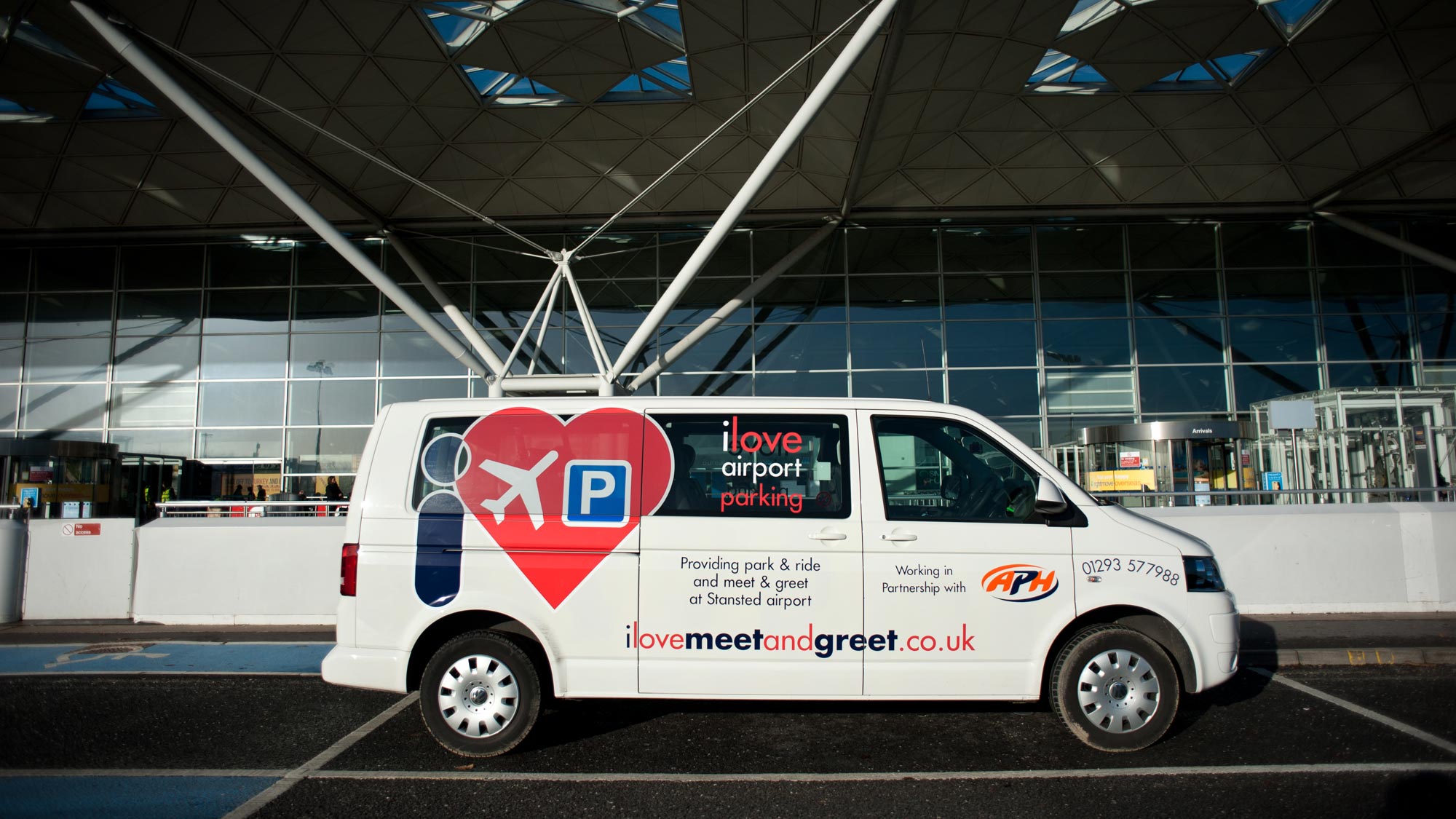 Our Park and Ride Options at Stansted Airport
I Love Park and Ride - Located only 1.5 miles from the terminal this car park option is ideal for all. Free transfers on demand means no waiting and you arrive at the terminal within a few minutes. Ideal for weekend trips or longer stay summer holidays.
I Love Supersaver - The service is the same as I Love park and ride but this option cannot be cancelled or amended. High quality parking at lower prices.
Bubble Park and Ride - this is exclusive to us. Located in a Park Mark car park on airport and only 1.5 miles from the terminal this parking option is the cheapest way to park at Stansted. Non refundable and cannot be amended, this parking needs to be booked at east 24 hours in advance.
Bubble Park and Deliver - arriving back late! This airport parking option at Stansted allows you to have your car delivered back to the terminal forecourt. Ideal if you are travelling alone or want to enjoy valet parking as part of your parking experience. No one else at Stansted provides this unique parking option.
Stansted Airport's Own Parking Options
Stansted's own park and ride operates from three car parks, located some distance from the airport terminal meaning you need to allow extra time to transfer between the car park and terminal.
Jet Parks - Located at the furthest point of the airport from the terminal, with a 15 minute transfer and only running every 15 minutes means you need to add at least an hour to your trip
Long Stay - Located adjacent to Jet Parks, this car park is at the other end of the airport with bus transfers to the terminal every 15 minutes and takes 8-10 minutes to get there. You may need to stand during busy periods.
Mid Stay - More expensive than the other two park and ride options, this car park caters for those who are only going away for a few days. Free transfer buses run to the terminal every 10 minutes with a 5 minute transfer.