Gatwick park and Ride
Park and ride at Gatwick is the cheapest way to park at an airport. Located only 1.2 miles from the terminal, park and ride with the I Love team is made easy and convenient. We aim to give the best service in everything airport parking. So you can now select whatever airport parking suits your needs. Its available in every form.
The I Love Gatwick park and ride service runs day and night - 365 days of the year. Our transfer buses run on demand. We can drop you at either the North or South terminals in less that 10 minutes of arriving in our car park. This beats all other car parks for park and ride at Gatwick.
How safe is Gatwick park and ride?
Our Gatwick park and ride car parks hold the Park Mark award for security from the police. The car parks are gated, have hard parking surfaces, lighting and our main car parks have CCTV and swipe entry. Your car is safe at all times.
Our park and ride transfer buses run on demand and are modern regularly serviced taxis. Our drivers hold taxi licences from Crawley BC - this council is thorough and only awards limited licences.
Your safety to and from the car parks is of utmost importance. Please wear seat belts at all times duringthe transfers.
How much does Gatwick park and ride cost ?
All prices fluctuate throughout the year. The cheapest prices are during January and November which is considered low season. During peak time prices icrease. Always book your park and ride as ealry as possible and use discount codes available to get best prices.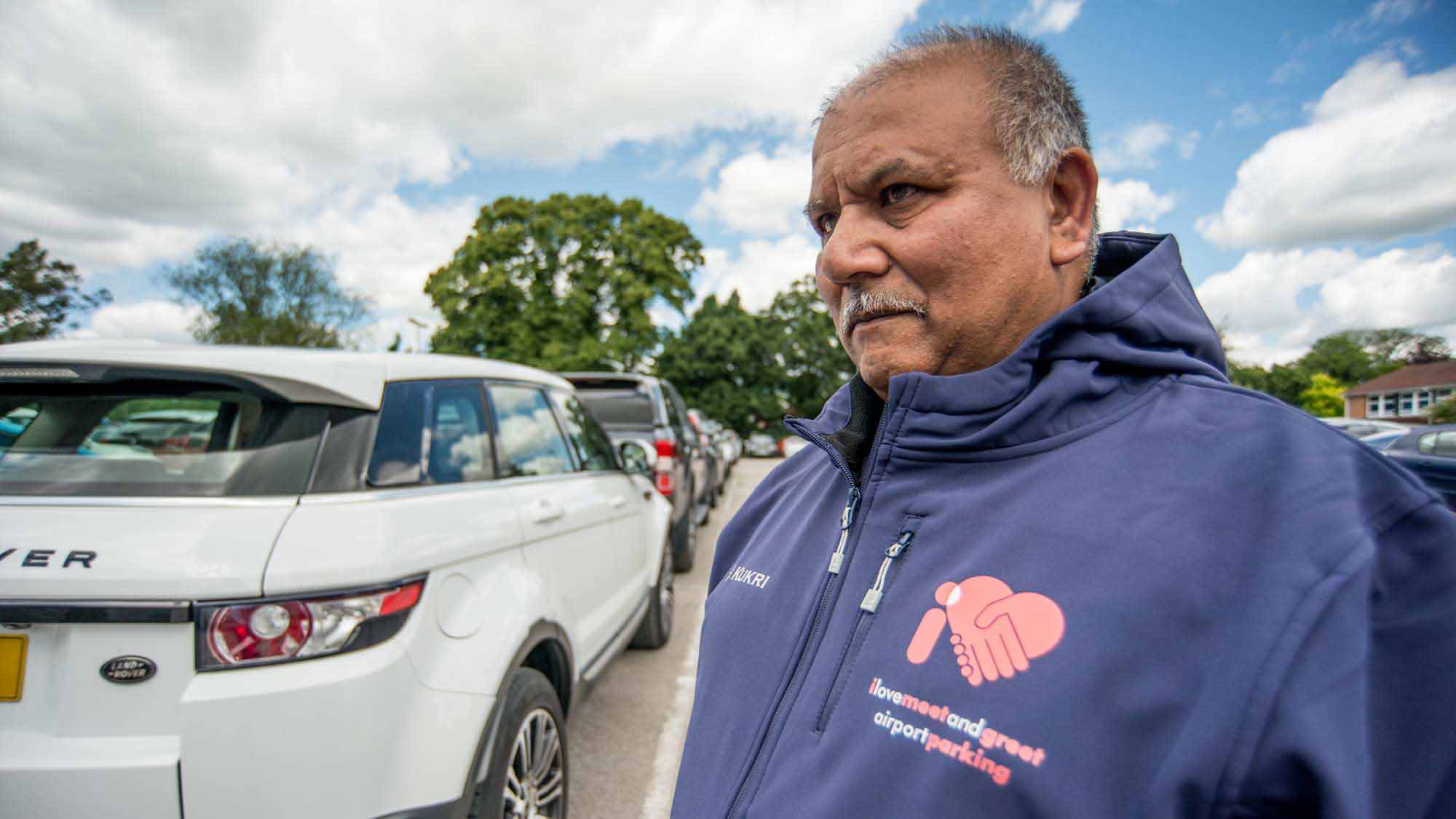 Exceptional Gatwick park and ride experience
All our drivers are qualified to transport you to the airport. Dinesh is our longest serving member of staff and he is waiting to greet you at the car park and make your park and ride experience the best you can experience at Gatwick.