Make the most of Gatwick Airport this Christmas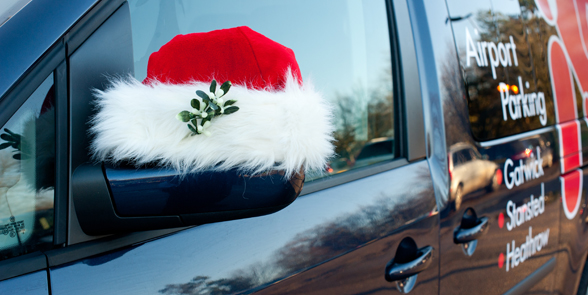 Unless you're jetting off somewhere over the Christmas period, it's unlikely you've made plans to hang around Gatwick for your annual dose of festive cheer. As you pass through the airport on the way to your destination, however, you'll still find plenty of glittering eating, drinking and shopping opportunities designed to put you in the yuletide spirit …
Just recently, Joey Bevan, a professional fashion stylist and designer, was on hand to give a number of passengers the perfect look to match the destination they were heading to.
From a couple styled for a romantic getaway to Barcelona, to a mother and daughter furnished with on trend tartan, Joey made sure everyone looked the part before they caught their flight.
Photographs of this event can be found on Gatwick's official Instagram account, along with a raft of other spectacular snapshots from in and around the UK's second biggest airport.
As if that isn't enough, if you want to grab some lunch or get in some last minute Christmas shopping before take-off, Gatwick offers some of the very finest eating and retail experiences.
The Gatwick Collection allows you to browse through a throng of stores, such as Zara, Joules and Ted Baker, and enjoy a delectable dining experience in Comptoir Libanais in the airport's North Terminal.
To top it all off, make the most of our hassle free valet parking service at the North and South terminals, where we will greet you with a jolly smile and ensure you enjoy an unforgettably merry Christmas.
Ho ho ho!
By
Sarah Anglim
at 11 Dec 2013