Bubble Park and Deliver
Bubble park and deliver is new to Gatwick. This service allows clients to drive to the car park and be transferred to the terminal on demand. On your return your car will be returned to you at the terminal forecourt. Safe secure parking with a meet and greet on your return.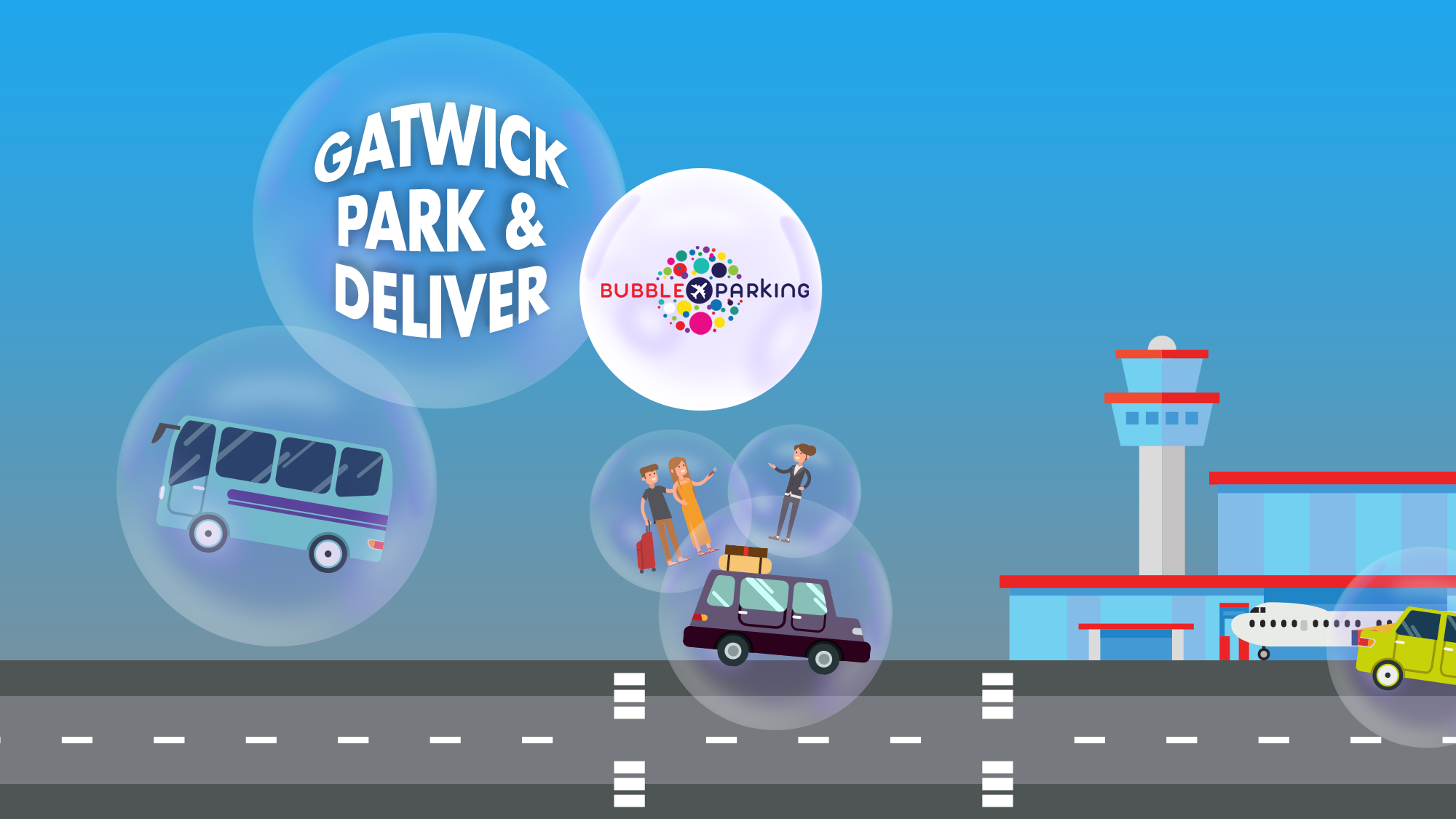 Park and deliver is easy. With park and ride on the way out and a meet and greet on your return, this airport parking option allows you to enjoy your airport parking experience in full. Its easy and hassle free and there are no hidden costs.
Bubble park and deliver Service
Park and ride on the outbound part of your journey with Bubble Parking
Meet and greet on the forecourt on your return
Safe and secure parking
Your car will be delivered by the I Love team on your return