Bubble Park and Deliver
Bubble park and deliver is an new affordable parking option at Gatwick operated by I Love Airport Parking Ltd. Simply drive to the car park located on the airport boundary and then be transferred to the terminal in a shuttle bus.This service takes less than 5 minutes outbound and allows you to be dropped off on the forecourt by our licensed taxi.
On your return your car will be returned to you at the terminal forecourt by I Love meet and greet - an Approved Operator.
Safe, secure parking with a meet and greet on your return. During peak seasons your car maybe parked in a temporary loaction which does not have Park Mark. However special security measures will be in place to ensure your car is safe at all times
24 hour manned security
peripheral fencing
locked gate
cameras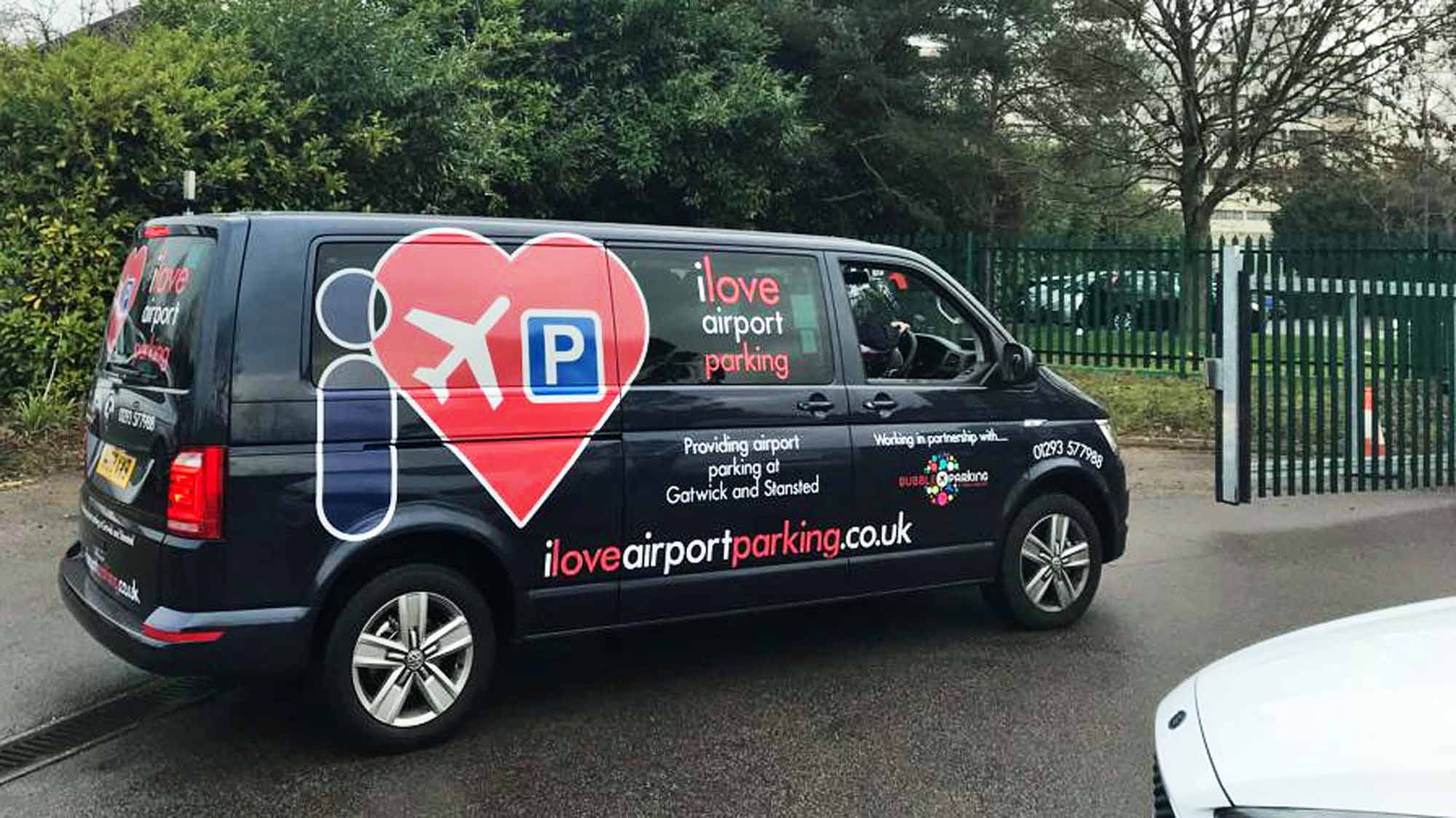 Park and deliver is easy. With park and ride on the way out and a meet and greet on your return, this airport parking option allows you to enjoy your airport parking experience in full. Its easy and hassle free and there are no hidden costs.
Bubble park and deliver Service
Park and ride on the outbound part of your journey
Meet and greet on the forecourt on your return
Safe and secure parking
Your car will be delivered by the I Love meet and greet team on your return
What our clients have said about our new service
'We used the Bubble Park & Deliver (Return Meet) and were extremely impressed with the service. Dropping the car and being taken to the airport passed by flawlessly. On arriving at Gatwick we came out at the agreed place and our car was waiting for us. Perfect service! Thank you Bubble!'
'Everything went as planned. Friendly faces and when we reached the car park in the middle of the night we were taken immediately to the airport. On arrival we phoned and they were there within five minutes excellent service with nothing to complain about.'
'I highly recommend due to the wonderful customer service and competitive price. The service on the day was friendly and the quickest we have ever experienced. Far superior than other services we have previously used. I won't shop around.'